Are You Thinking Of Going Mobile?
ICU Mobile has been working in the trenches with pregnancy centers to transform their communities since 2004. We know that the work you do to serve women and to save lives is truly a calling from the Lord. If you're considering bringing a mobile medical unit into your community, we know that it's a big step. As you begin the process of building a sustainable mobile medical ministry, we encourage you to start with this 3-step approach:
Step 1:
Pray
In James 1:5, we are encouraged to pray for wisdom. Is God prompting you to go to women to offer hope or encouraging you to offer more in service to the unborn? Offer this Mobile Medical Ministry opportunity up to the Lord in prayer.
Step 2:
Form a Committee
Form a committee with your board and community partners. Begin investigating Mobile Medical Ministry and learn about the opportunities and potential impact you will have in your community.
Step 3:
Talk With Those Who Have a Successful Mobile Ministry.
Speak with those who already have wheels on the road. Understand what the challenges and blessings are in a mobile medical ministry. Participate in ICU Mobile's exclusive Discern the Call Retreat. This retreat provides insight into the logistics involved in building and operating a mobile medical ministry from the ground up. Learn from the ICU Mobile team and talk with our affiliates who have successfully expanded their ministry by going mobile.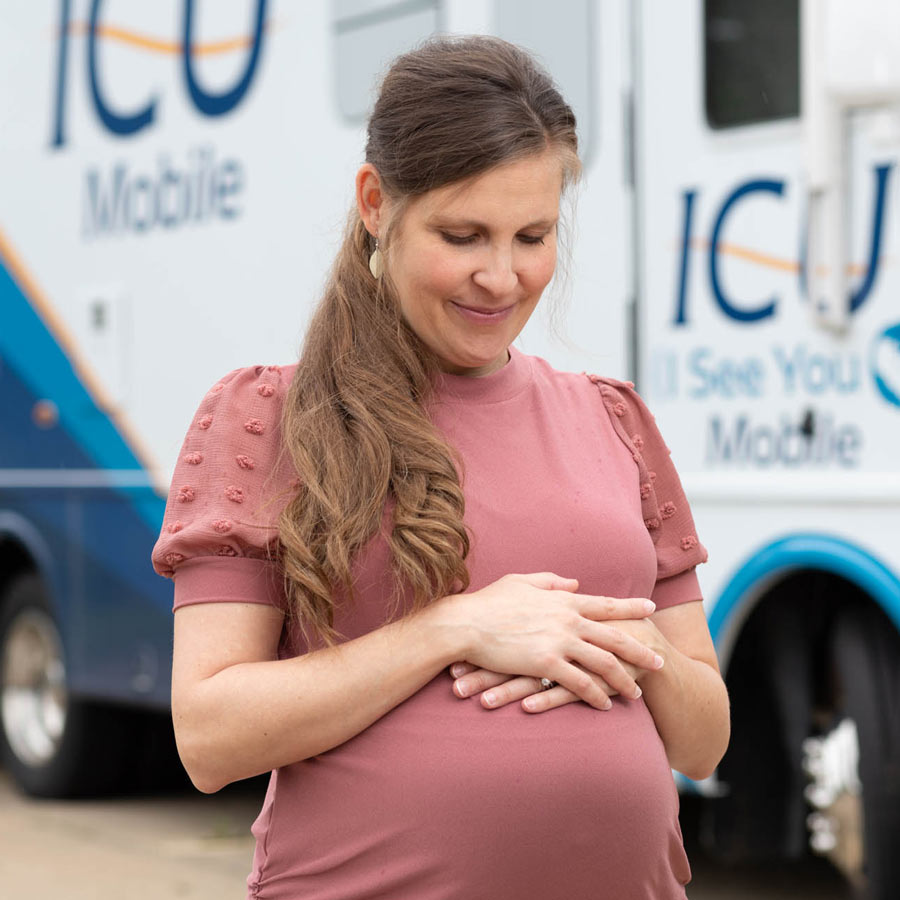 Mobile Medical Units That Make a Kingdom Impact
In our years of working with pregnancy centers throughout the country, we have mastered the art of supporting a successful and sustainable mobile ministry in the field. Simply put, many abortion-minded women are hesitant to go to a pregnancy center. That's why we partner with you, equip you, and support you in providing your communities with a judgment-free, non-intimidating medical mobile unit that goes to the women in need. We set you up for success by:
Giving your team comprehensive one-on-one training
Using our Know Where To Go program in order to identify the ideal mobile sites within your community
Providing a mobile unit that is optimally designed for efficient client flow and dignity.
Above all, we operate as a ministry over a business. Our calling and heart is to show families the love of God and to make a Kingdom impact for life.

When I initially was introduced to ICU Mobile it was not a sales pitch but clearly a mission. The team was available, accessible and prayerful.
-Lisa, Arizona affiliate.
In one year we saw
2,885 mothers choose life

after seeing their baby on ultrasound
43 affiliates

operating in

19 states
37 mobiles

serving over

16,000 hours