Thursday, October 19, 2017
4:54 PM
Thursday, October 19, 2017
4:54 PM
Thursday, October 19, 2017
4:54 PM
ICU Mobile affiliates in California have been fighting for life for quite some time. Recently, they have been fighting against a "2015 California state law forcing pro-life pregnancy help medical clinics to promote taxpayer-funded abortions at their own expense" (read the original article here). On October 17th, our affiliate from ICU Riverside, California took a day of fasting and prayer before presenting oral arguments on their challenge to this law in the Riverside County Superior Court.
Our California affiliates have seen 63 decisions for life so far in 2017. This unconstitutional law is trying to put a stop to these life-affirming efforts! Our affiliate family is working every day to minister in their local communities, serving women, saving lives and sharing Christ!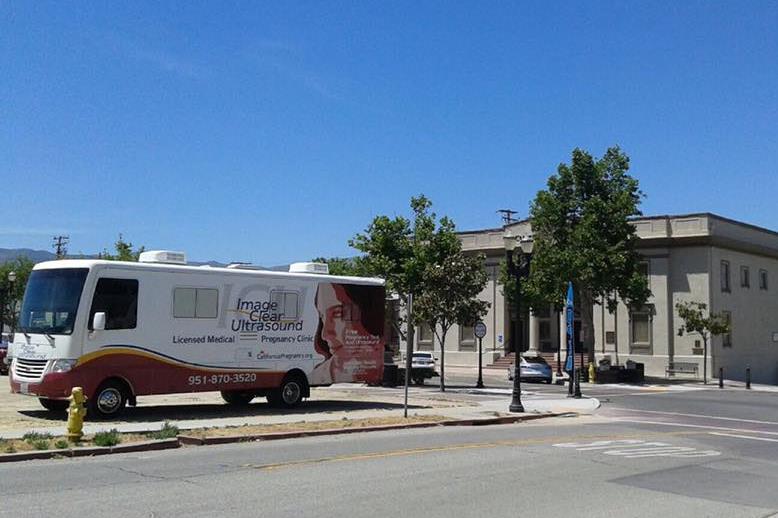 (our Riverside County, California unit serving in their community)
An example of this is Jamie*, who came aboard one of ICU's mobile units determined to have an abortion and saw her baby for the first time through ultrasound technology and after seeing its beating heart chose life. Jamie also found new life in accepting Christ!
Join us as we work with our affiliate families to provide the support to reach more women who are facing crisis pregnancies and share the hope found in the Gospel of Jesus Christ.

Published on Thursday, October 19, 2017 @ 4:54 PM EDT
0 comments